Skip to Content
Our Company's History in the Bay Area
In 2012, our owner Sharif worked at a supermarket and he wanted a job that provided more satisfaction, better pay, and one that would let him give back to the community. After enrolling in one of the area's local truck driving schools, he quickly passed the driving course and earned his commercial driver's license (CDL). He impressed the school's owner and manager so much with his driving skills, attitude, and ability to learn, they offered him a job. Sharif accepted this position and quickly worked his way to become operations manager in just a few years. He ran the school and helped it grow till 2019 when Sharif and his wife Trina decided to begin a truck driving school of their own. They bought their first tractor, rented an updated yard, and started Domestic Truck Driving School. Today Domestic Truck Driving School proudly serves San Jose, Newark, Fremont and the Bay Area.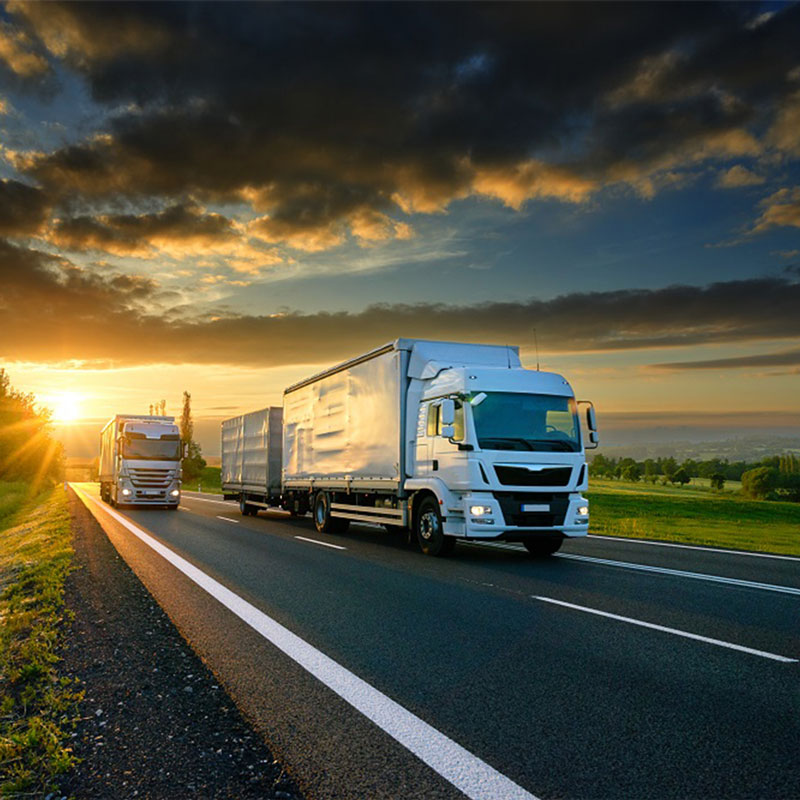 Domestic Truck Driving School Today
Today Domestic Truck Driving School has six trailers and five late-model Freightliner tractors. The school has recently repaved its large training yard, updated its offices, plus constructed a new breakroom and clean bathrooms for students. Sharif and his fellow instructors use a hands-on approach to ensure every graduate receives a top-quality education with outstanding instruction. Our approach to every course is to teach real-world trucking skills and safety while helping all graduates earn their qualifications to become a commercial truck driver. Our commitment to exceptional instruction ensures that all students gain will be qualified for high paying local and long-haul driving jobs.
High CDL Pass Rates Among Our Graduates
Domestic Truck Driving School in Newark, CA has no worries about our education quality for Bay-Area future professionals. We proudly boast our students have a CDL pass rate exceeding 99%. Many of our graduates have continued their truck driving careers with high-paying jobs at some of the country's biggest companies, including Amazon, FedEx Freight, Old Dominion, JB Hunt, the Port of Oakland, and YRC Freight. We strive to ensure your driving education prepares you to drive for industry-leading employers and earn a potentially lucrative salary.
Contact Domestic Truck Driving School Today!