Skip to Content
Commercial Driver's License (CDL) Class B
Class B Driver's License
Completion of a Class B Commercial Driver's License at Domestic Truck Driving School In Hayward will allow its graduates to:
Operate any single vehicle with a Gross Vehicle Weight Rating (GVWR) of more than 26,000 pounds.
Vehicle towing another vehicle not in excess of 10,000 GVWR.
Operate a 3- axle vehicle that weighs over 6,000 pounds.
Operate any farm labor vehicle, with endorsement.
Operate all vehicles under Class C.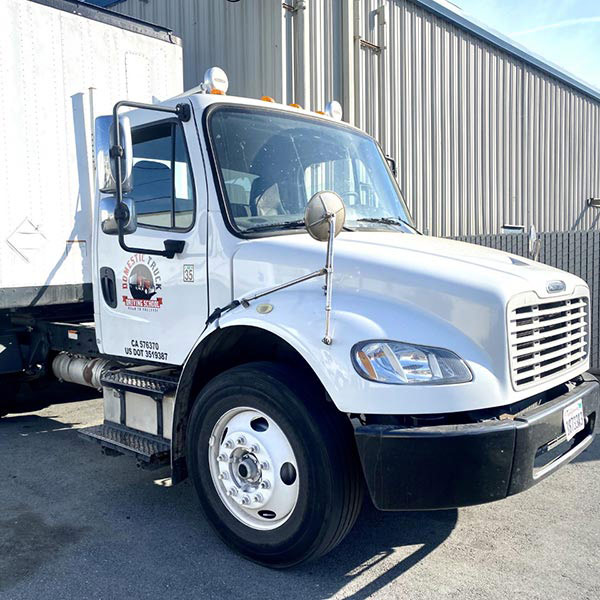 Class B commercial driver's licenses (CDL) are the second most common after a Class A CDL license. The minimum age requirement for a Class B license in California is 18 years of age, while the minimum age requirement for a Class A license is 21 years of age.
Examples of vehicles that can be operated with a Class B license include:
Tow Trucks
Dump Trucks
Delivery Trucks
Utility Trucks
And more!
Having Class B license in addition to a Class A license will increase your earning potential and make you more attractive to potential employers versus people with just a Class A license.
Domestic Truck Driving school has years of experience and the best pass rate in the industry. (Over 99% of our students pass their CDL test on their first try) We have our own newly paved training yard and a fleet of late model training vehicles.
Contact us today to learn more about getting your Class B Commercial Driver's License!
Contact Domestic Truck Driving School Today!